Accreditation Facilitation Projects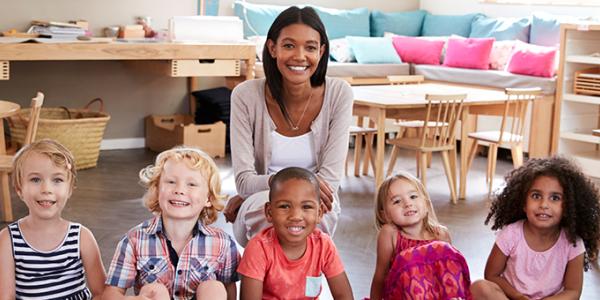 You are here
Accreditation facilitation projects (AFP) are leaders that give direct support to programs, motivating all—those programs working toward accreditation and others that are not.
AFPs support the quality improvement efforts of child care centers, preschools, and other early learning programs (in local communities as well as at the state level) as a part of broader efforts to raise program quality. AFPs provide technical assistance and other support to programs working on NAEYC Accreditation through individually tailored services. They help programs understand the steps of the accreditation process and the language of NAEYC Accreditation.
Individualized Support to Programs


Group-Focused Support


Other Resources/Services


On-site meetings classroom observations
Assessment of classrooms coaching/mentoring administrator assessment of the program
Administration (PAS) modeling document review (files, policies, portfolios, accreditation documents)
Mock assessment visits
Professional development plans
Board of directors workshops
Phone consultation

Program administrator meetings
Workshops/training's/panels
Networking
Training on assessment tools                     
Visits to other programs
Peer-to-peer mentoring

Conferences/symposiums funding (accreditation fees, materials/equipment, tuition support, facility improvements)
Resource library (books, DVDs for staff development and for children and families)
Recognition events
Resource hub (link to other community resources)
Advertising/marketing (for programs and NAEYC Accreditation)
Become an AFP

Here is an excellent resource: Recommended Practices of Accreditation Facilitation Projects. If you have additional questions, please contact Accreditation Partnerships via email.
For more information about becoming an AFP, contact the Quality Improvement Specialist, Partner Programs. 
Need Help with Accreditation?