COVID-19 Information, Event Waiver and Code of Conduct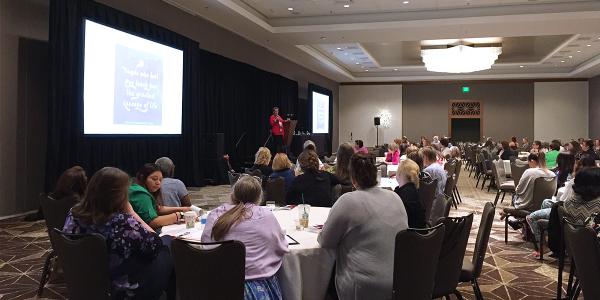 You are here
Click to view the following important documents before registering for PLI. 

NAEYC Event Acknowledgement, Waiver and Release
NAEYC Event Code of Conduct
NAEYC Event Safety During the COVID-19 Global Pandemic 

As of Tuesday, June 21 we have been notified of THREE confirmed cases of Covid from Institute participants.
In keeping with the Association's duty to care and our responsibility as an event host, NAEYC is guided by best practices recommended by the Centers for Disease Control (CDC) and will abide by the legal mandates from the state of Ohio and the city of Cleveland at the time of the 2022 Professional Learning Institute ("Event").
NAEYC's updated Covid-19 Policy is as follows for the 2022 Professional Learning Institute.  
All participants will be required either to: 
(1) give proof of their "Fully Vaccinated" status before gaining access to the Event site;
OR  
(2)  give proof of a negative Covid 19 PCR Test within 72 hours of the Event. (No antigen tests will be accepted.)  
All attendees, presenters, exhibitors, and NAEYC staff are strongly encouraged to meet the CDC statuses of "Fully Vaccinated" and "Up to Date" with their COVID-19 vaccinations.   
The CDC defines "Fully Vaccinated" as a person who has received their primary series of COVID-19 vaccines. 
Two weeks after their second dose in a two-dose series, such as the Pfizer or Moderna vaccines, or 
Two weeks after a single-dose vaccine, such as Johnson & Johnson's Janssen vaccine. 
The CDC defines "Up to Date" as a person who has received all recommended doses in the primary series and one booster when eligible.  
NAEYC will provide information on how to provide CDC or WHO approved proof of vaccination status and how to upload proof of Covid-19 test results in advance of the Event. All required proof must be provided by the participant in advance of the participant's Event start date. 
All participants are strongly encouraged to wear masks in all indoor Event settings.
Participants will not attend the Event (or will immediately leave the Event) if they have recently been exposed to Covid-19 or experience symptoms of Covid-19 during or within 10 days of the Event including fever or chills, cough, shortness of breath, fatigue, body aches, headache, new loss of taste or smell, sore throat, runny nose, nausea, vomiting or diarrhea.
NAEYC will continue to monitor and update safety precautions for our conferences regularly and coordinate with trusted national resources, state and local public health agencies, and the venues hosting our events. NAEYC reserves the right to modify these policies and procedures at any time given the rapidly changing nature of the current global pandemic. NAEYC will provide updates in bold so that participants know when items have been updated. 
Date: June 14, 2022