Presenter Information for PLI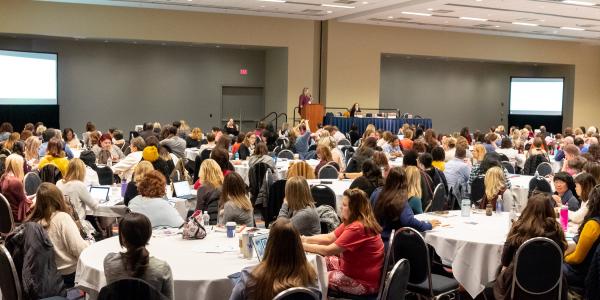 You are here
Information for Presenters

All proposal submitters have been notified of their approval status and scheduling details such as session date, time, and meeting room. All sessions will take place at the Huntington Convention Center of Cleveland.
When registering for the event, please ensure you have read and signed our Waiver and Code of Conduct to include with your registration.
There are three ways to register as a PRESENTER for the Institute:
1. Online—Register here.
You will need the email connected to your NAEYC account to log in. If new to NAEYC, then you will create a profile when prompted. You will not be asked to enter your Member ID when registering online.
The special Presenter Code was included in the acceptance email sent to presenters. Please enter this code online in the Invitation Code field to receive the reduced presenter rate.
2. Fax—If you are paying by credit card or submitting an official purchase order, fax the Presenter Registration form to (415) 293-4746. Please do not fax your form more than once.
3. Mail—Fill out the Presenter Registration form and send with payment or an official purchase order to:
NAEYC Annual Conference Registration
c/o Convention Management Resources
639 Isbell Road, Suite 330
Reno, NV 89509
Important: When mailing payment, please allow enough time for the payment to reach us prior to the Institute. Unless all associated balances have been paid in full or an official purchase order has been submitted for your registration, you will not receive access to the Institute.
Looking for your Member ID? Please log into your NAEYC account by going to www.NAEYC.org and clicking the teal box at the top right corner. You will need the email connected to your NAEYC account to log in. Your Member/Customer ID is found under your account profile.
Registration Fees and Deadlines

| | | | |
| --- | --- | --- | --- |
| Registration Type | Early Bird (Ends April 15) | Regular (April 16–May 13) | After May 13 |
| Presenter Member (Standard/Premium) | $255 | $275 | $305 |
| Presenter Entry Level Member/Nonmember* | $335 | $355 | $385 |
*includes complimentary Entry Level NAEYC membership
View NAEYC's refund policy, membership information, and additional registration information here.
Questions about Registration?
Call Convention Management Resources, Monday through Friday, from 6:00 a.m. to 6:00 p.m., Pacific Time, at 800-450-5185 (US & Canada) or 415-979-2261 (International), or send an email to naeycplisupport@cmrus.com.
Housing
NAEYC has blocked guest rooms at five Cleveland hotels. Reserve your housing here.
Research Poster Session Set
The poster boards are 8' x 4' with a usable area of 7' x 3' (Horizontal only). Audio-visual equipment will not be provided. Participants must use visual displays to capture the essence of the project or research and are encouraged to provide handouts.
Final Program
The final program will include session titles, presenter names and affiliations as well as a brief description for 1- and 2-hour sessions and will include research poster session titles, presenter names and affiliations. NAEYC may edit session titles and descriptions for grammar and clarity.
Promotional Materials
Your session may appear in our Institute marketing and promotional materials.
Cancellations and Substitutions
If you must cancel your presentation or substitute a presenter, send an e-mail as soon as possible to institute@naeyc.org with the reference number and session title. Cancellations and substitutions are accepted from the Primary Presenter only.