Student and Professional Interest Forums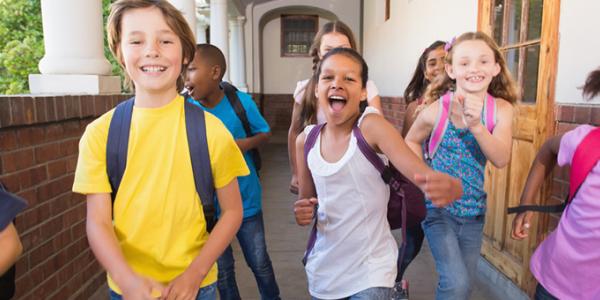 You are here
Mission Statement
What is professional development in early childhood education? NAEYC defines professional development as initial preparation (preservice) and learning experiences (inservice) designed to improve the knowledge, skills/behaviors, and attitudes/values of the early childhood workforce. To meet NAEYC's mission of "assuring the provision of high-quality early childhood programs for young children," it is necessary to have a highly competent workforce for the early childhood field. Professional development provides the path to achieving this goal. Professional development is required for the early childhood workforce. This diverse workforce includes center- and school-based early childhood program administrators, teaching staff, and and others.
Facilitators:
Mission Statement
The mission of the Community Collaboration Interest Forum is to bring together and provide opportunities for dialogue and information exchange among early childhood community collaborations, to create an umbrella organization to facilitate the exchange of information between organizations and individuals in their communities. 
Facilitators:
---
Mission Statement
The mission of the Diversity and Equity Education for Adults Interest Forum is to provide a place where people can come together for mutual education, self-reflection, networking and strategic planning for both our individual and our collective work. It is for everyone within early childhood education, who shares a commitment to teaching, training and preparing adults to do diversity & equity education with children, their families, and their teachers.  This includes, but is not limited to, ECE faculty in community and 4-year colleges as well as in-service trainers and directors who provide professional development.   
Contact Information
Visit their Facebook page.
Facilitators:
---
Mission Statement
The early childhood consulting landscape is fraught with challenges for both the providers and consumers of consulting services. Yet, because there is no national infrastructure for professional development, content and technical assistance, a great deal of the need in the field is being filled by consultants. The Early Childhood Consultant Interest Forum is a magnet for independent professional development, content development, and organizational consultants, as well as authors and product developers.
Facilitators: 
---
Mission Statement
The mission of the Infant Toddler Professionals Interest Group is to facilitate the delivery of the highest quality of care for children in the first 3 years of life by uniting infant and toddler professionals, creating networking opportunities to exchange information and resources that facilitate quality programs, and successfully addressing challenges and issues that surround quality care for the very youngest children and their families.  
Facilitators:
---
Mission Statement
The mission of the Kindergarten Interest Forum is to provide opportunities for kindergarten teachers and other educators to join together to address early childhood issues specific to kindergarten. 
Facilitators:
---
Mission Statement
The mission of the Laboratory Schools Interest Forum is to connect laboratory schools and encourage dialogue about our current goals and challenges. College and university laboratory schools have the unique distinction of simultaneously modeling developmentally appropriate practice in an early childhood program while providing professional development for current and future early childhood educators. Our goal is to become a leading voice within the early childhood community, advocating for the value and survival of laboratory schools nationwide.
Facilitators:
---
Mission Statement
The mission of the Student Interest Forum (SIF) of NAEYC is to provide opportunities for students to join together to address issues of common concern, to foster leadership development opportunities at all levels of NAEYC and to assist students in establishing student clubs or organizations.
Contact Information
Visit their Facebook page. 
Facilitators:
---
Mission Statement
Teacher research is intentional and systematic inquiry done by teachers with the goals of gaining insights into teaching and learning, becoming more reflective practitioners, effecting changes in the classroom or school, and improving the lives of children. Teacher research stems from teachers' own questions about and reflections on their everyday classroom practice. Teachers identify a significant problem or interest and determine relevant research questions; collect, analyze, and interpret data, examining findings for meaning and taking appropriate actions. Teacher research is high-quality professional development for teachers and teacher educators. Teacher-researchers attempt to create new knowledge, or what may be called local knowledge, about teaching and learning, that will contribute to improving classroom practice. The forum will share the benefits of teacher research to professional practice with the entire NAEYC community, as well as offer resources and support for aspiring teacher researchers and teacher educators.
Facilitators: