Affiliate Advisory Council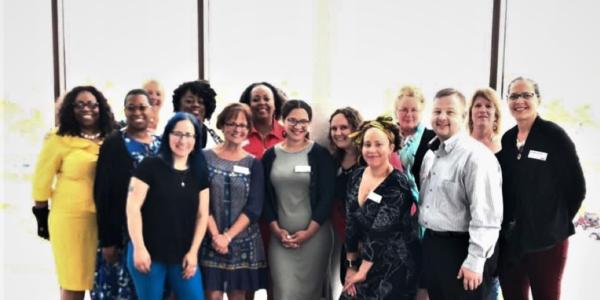 You are here
Mission

The NAEYC Affiliate Advisory Council acts as an advisory body to support the continuing transformation of the NAEYC Affiliate structure into a high-performing, inclusive organization.
Purpose

To advise the NAEYC Governing Board and national staff about all issues related to Affiliates and members, and to identify and develop strong, inclusive leadership.
---
Meet the Affiliate Advisory Council

Select the Council member's name to view their photos and biographies.
The Affiliate Advisory Council was created in 2015 and was designed to ensure that NAEYC Governing Board members and national staff have an advisory group they can access to better understand the needs, challenges and success stories of the Affiliate Network, and to learn from affiliate experience. Since its inception, the Affiliate Advisory Council has continued to focus on NAEYC's strategic direction, and especially our commitment to Diversity, Equity and Inclusion.
2021: The Ongoing Impact of the Pandemic

The pandemic exacerbated challenges for early childhood professionals and highlighted racial and social inequities across the child care landscape. Despite the stress and challenges, early childhood educators continued to show up for young learners and parents. Bi-partisan support for child care remained steadily high, and elected officials paid more attention to the critical role of early care and education providers as they considered resources and supports to help Americans emerge from the pandemic thriving.
In March 2021, the American Rescue Plan was signed into law, investing $39 billion in emergency child care relief and family supports that were critically needed to stabilize the early care and education field. This historic investment was made possible thanks to the 52 NAEYC Affiliates across the nation, NAEYC members, and community champions who made their voices heard for children, families, and the early childhood profession. Even with the challenges of the ongoing pandemic, the Council committed to staying connected, developing strong collaborative relationships, and working to advance equity and justice.
The Council held virtual Council and workgroup meetings to accomplish their goals this year. Additionally, resources and content for the Council Retreat in March 2021 and onboarding of newly appointed Council members in July 2021 were transitioned to online platforms. This dedication to staying connected virtually supported the Council to create a digital space in which to share ideas and perspectives, collaborate, and move forward initiatives and projects seamlessly. Read the full report below including the Council's recommendations to the NAEYC Governing Board.
Learn more about the Council's work in their annual reports to the NAEYC Governing Board: