Alimentando al científico en tu hijo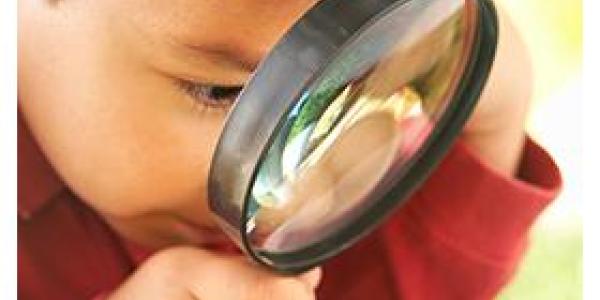 You are here
Home
/
Alimentando al científico en tu hijo
Los niños son científicos por naturaleza. Son curiosos, les encanta explorar y hacen muchas preguntas. ¡Pero no tienen todas las respuestas! Ayuden a sus hijos a adquirir las habilidades necesarias para pensar como científicos para que puedan comprender cada vez más complejos conceptos en este tema. A continuación, algunas maneras de lograrlo:
Den el ejemplo con su propia curiosidad. Háganse cuestionamientos en voz alta "Me pregunto qué pasaría sí..." o "Me causa curiosidad..."
Escuchen atentamente lo que dicen sus hijos y anímenlos a que expliquen por qué piensan de cierta manera con preguntas como "Por qué creen que el caracol se está comiendo la hoja?" "¿Qué otros animales comen hojas?"
No corrijan de inmediato si dicen algo incorrecto desde el punto de vista científico. Por ejemplo, si sus hijos dicen "Únicamente las aves pueden volar", pueden preguntarles "¿Qué tiene un ave que la ayuda a volar?" Y luego "¿Qué otros animales u objetos tienen alas?" Guíen a sus hijos para nombrar algunos animales y objetos con alas, como "abejas y aviones". Luego pregunten "¿Pueden volar?"
Incentívenlos a hacer observaciones y a registrarlas, ya sea por escrito, con un dibujo o fotografía, o mediante una grabación de audio o video. Incluso, pueden actuar lo que vieron. Denles un cuaderno especial para estas observaciones y pídanles que les comenten al respecto.
Inviten a sus hijos a realizar investigaciones sencillas, como hacer rodar varias pelotas en una rampa para ver cuál avanza más rápido. Antes de comenzar, incentívenlos para que predigan lo que sucederá. Después, comenten los resultados.
Fomenten comparar y contrastar objetos que ven a su alrededor; por ejemplo: "¿En qué se parecen estos árboles y en qué son distintos?
Los medios educativos de gran calidad pueden ser un catalizador para explorar el mundo real. Por ejemplo, si ven un video sobre cómo funciona una montaña rusa, digan "¡Vamos a construir nuestra propia montaña rusa!" Reúnan materiales simples, como tubos de toallas de papel, así como papel de construcción y bloques para crear una montaña rusa para un auto de juguete o una canica.
---
Contribuir para aprender ciencia
Los niños aprenden ciencia todos los días observando y explorando. Las familias pueden contribuir en casa con temas de ciencias físicas aptos para su edad, como ciencia sobre tecnología ponible, ciencia deportiva, química en la cocina y estructuras. Recursos de confianza, como The Ruff Ruffman Show, una nueva serie de PBS KIDS, ayuda a niños de entre 4 y 8 años a aprender conceptos básicos de ciencia complementados con videos, juegos y actividades prácticas. El personaje Ruff Ruffman, junto con sus asistentes Blossom y Chet, responde preguntas de niños reales, acepta desafíos y aprende el valor de la perseverancia, al tiempo que da ejemplos de habilidades de indagación en ciencias. Más información en pbskids.org/ruff.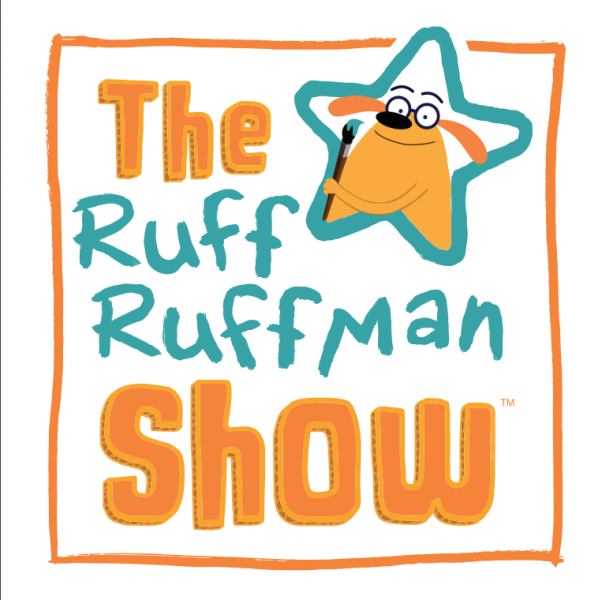 The Ruff Ruffman Show, creado por WGBH Boston, se elaboró como parte de Corporation for Public Broadcasting (CPB) y PBS Ready To Learn Initiative con financiamiento del Departamento de Educación. Ready To Learn es un programa federal que contribuye al desarrollo de medios educativos innovadores para la televisión y digitales dirigidos a preescolares y alumnos de los primeros años de primaria, así como sus familias.
En pbslearningmedia.org/readytolearn hay más ideas para desarrollar habilidades de indagación en ciencias.
Descargar e imprimir este artículo en inglés aquí.
 
---
Los contenidos de esta página se crearon en virtud de un acuerdo cooperativo (PR/Adjudicación número U295A150003, CFDA número 84.295A) del Departamento de Educación. Sin embargo, no representan necesariamente la política del Departamento de Educación, y no debe asumirse que cuentan con la aprobación del Gobierno Federal.

---
La traducción de este documento ha sido elaborado en el marco de un acuerdo cooperativo (PR/Award no. U295A150003, CFDA Nº 84.295A) del Departamento de Educación de Estados Unidos. No obstante, este contenido no representa necesariamente la política del Departamento de Educación, y usted no debe asumir el aval por parte del Gobierno Federal.