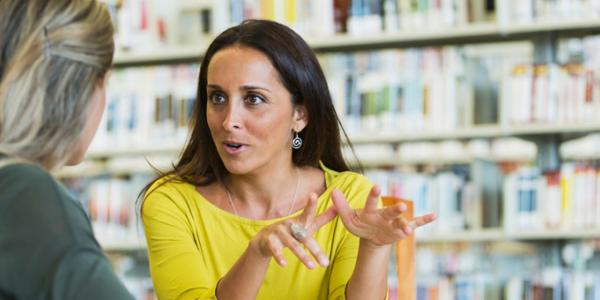 You are here
Get ready for a virtual Annual Conference!

The Call for Proposals is closed for the 2020 NAEYC Annual Conference. 
---
NAEYC is committed to providing valuable experiences for all attendees of our Annual Conference. To better support the growing number of international and multilingual attendees, we developed two special language tracks designed to explore topics of interest to both Spanish and Mandarin speaking registrants. 

良好開端 (Good Start)

良好開端 (Good Start) debuted during the 2015 Annual Conference and Expo in Orlando, Florida. While a limited number of sessions means we are not able to run the language track for the 2020 conference, we look forward to welcoming even greater numbers in Orlando in 2021. Learn more. 了解更多.

Grandes Comienzos 

Grandes Comienzos (Great Beginnings) debuted during the 2014 Annual Conference and Expo in Dallas, Texas, and was expanded to include over 30 sessions in Spanish for the 2015 Annual Conference and Expo in Orlando, Florida. Due to its continuous growth and success, NAEYC is approaching seven years of Grandes Comienzos. Learn more. Aprender más. 
Interested in getting involved in our language tracks? Become a Global Volunteer at the next Annual Conference (application opens in the fall)! NAEYC is also seeking additional volunteers to join our Language Ambassadors team. The NAEYC Language Ambassadors are bilingual and multilingual volunteers who help translate and review materials in different languages.