Five Resolutions for January 2016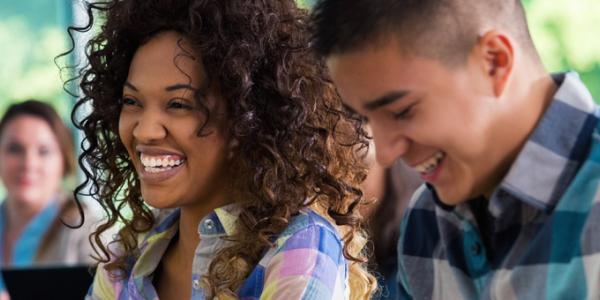 You are here
Home
/
Five Resolutions for January 2016
Children's Champions Update - January 4, 2016
We think 2016 will be a banner year for early childhood education, so here are five things you can do to get it started off right!
5. Register for NAEYC's 2016 Public Policy Forum
Join fellow NAEYC members in Washington, DC from February 28 - March 1, 2016! Your presence and perspective are critical, as we explore everything from electoral advocacy to policy that advances the profession. To learn more, please visit our Public Policy Forum webpage and to register, please contact your State Affiliate, who will provide you with an online registration link (note that the registration deadline is January 29). See you in February in Washington, DC!
4. Join Early Ed for President
Our nation is coming ever closer to electing a new leader - and it's our collective responsibility to make sure that all the presidential candidates promote the power of early learning on the road to the White House. Support the effort by donating $16 for 2016 - or, if you can't donate at this time, simply join our e-mail list and make sure you "support $16 for 2016 and Early Ed for President" to receive email newsletters and updates throughout the campaign.
3. Go to a Public Meeting for Your State's CCDF Plan
The implementation of the Child Care and Development Block Grant is one of the most important opportunities we currently have to impact child care and early learning across the country. Children, families and educators need you to show up for them - and that means literally showing up for the public meetings being held in all states as they prepare to submit their FY 2016-2018 CCDF Plans to the Administration for Children and Families. Thanks to the Early Care and Education Consortium for collecting the dates of those meetings (some of which have happened already) and making them public here. Send an email to mhickey@ececonsortium.org to get on their list and stay up-to-date as new meetings are added.
2. Read the Proposed CCDBG Regulations - and Share Your Thoughts
Didn't get to it over the holidays? We understand. They're long. They're also very important - and luckily for you, there's still time to read them (although not much)! In case you missed it, the Administration for Children and Families released the Notice of Proposed Rule Making (NPRM) for CCDF regulations, with changes that are designed to protect the health and safety of children in child care; help parents make informed consumer choices; and access information to support child development; provide equal access to stable, high quality child care for low-income children; and enhance the overall quality of child care and the early childhood workforce. We will be working, along with other organizations, to offer our members and Affiliates structured opportunities to learn more and share their thoughts on the proposed regulations over the next several weeks (so keep your eyes open), but if you've got burning comments or questions before then, please feel free to send an email to advocacy@naeyc.org anytime!
1. Try One New Thing to Advance The Profession
Maybe you feel comfortable sending emails, but you don't like calling your representatives. Maybe you like calling, but you've never joined Twitter. Maybe you're great on social media, but you've never attended a public meeting. Maybe you always attend public meetings, but you've never brought anyone new to the table. So let's all make one final shared resolution: regardless of where we live and work, regardless of what our roles are, or how long we've been in the field, we commit, as advocates and champions, to try one new thing this month (i.e., make a phone call, join Twitter, attend a meeting, reach out to someone new) that advances our profession and moves us forward together.
Happy New Year, everyone! Let's make it great.
P.S. Bonus action: Submit a proposal to present at NAEYC's Professional Development Institute, which will be held from June 5-8, 2016 in Baltimore, Maryland. The theme is Early Learning at the Top of the Ticket - and the deadline for proposal submissions is tomorrow, January 5!