Meeting Families Where They Are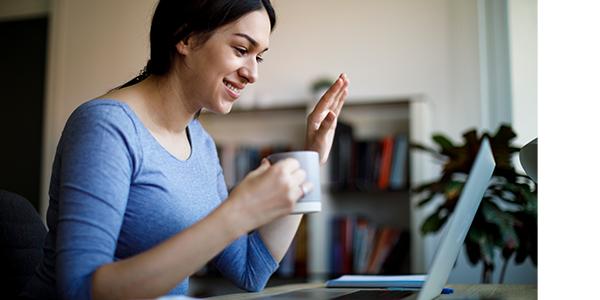 Jenny Levinson
Jenny Levinson is a preschool teacher at the Wintonbury Early Childhood School in Bloomfield, Connecticut.  Jenny reports on what she did to maintain relationships with families and children while the school was closed.
---
When schools abruptly transitioned to distance learning back in March, I found myself communicating with families more regularly than ever before. And it wasn't long before I learned many parents and family members were struggling with fears, anxiety, loss, and a lot of stress. For some, school was the last thing on their mind. They were just trying to survive each day.
Being Present and Available

As my school, the district, and the state discuss reopening our doors to in-person learning, I am applying what I learned through experiences with families and distance learning during this pandemic. I want families to know whether we are in the school building or learning from home, I am available to speak to each one of them as often or as little as they need me. I realize nothing is concrete at this time and one thing I can offer families is my presence and flexibility to meet them where they are. Some families prefer to communicate via email, some want to talk on the phone (some need me to call at night after they get off work), and some want to video chat. Making myself available to listen, talk, and support the children and families according to their needs is something I must continue into the fall.
School districts will provide families with safety and health guidelines when schools begin to open their doors again. As a teacher, it is my responsibility to take those guidelines and apply them in the classroom environment in the most authentic way possible. I want families to know that the guidelines are a framework, but I am there to care, support, respect, and connect with children.
Building Trusting Relationships

Our new reality does not change our school's philosophy of supporting learning through a play-based curriculum. Young children learn best through play and, although the number of children playing in a group may be reduced and the materials might be modified and rotated more often, teachers will still support play.
Our school district sent out a survey to all families to help with reopening planning for the fall. I personally reach out to the families of my class to check on them and see if they need anything. I will continue this regular personal communication for as long as it is needed. This time is unlike anything we have experienced. Building a trusting and positive relationship with all the families of children in my classroom is what will make learning possible.
Jenny Levinson
Jenny Levinson is a preschool teacher at the Wintonbury Early Childhood School in Bloomfield, Connecticut.