Science, Play, and Spirituality: Three Interest Forums Explore Connectivity and Deep Engagement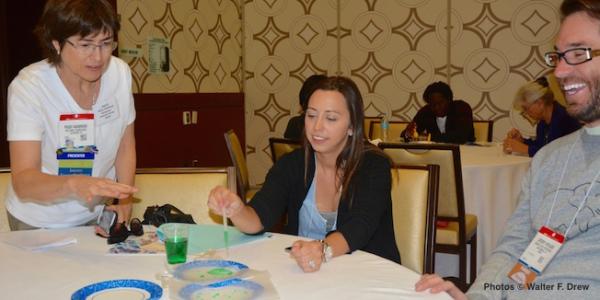 Marcia L. Nell Walter F. Drew Cindy Hoisington Peggy Ashbrook Deb Schein
Playing with the blocks brought joy, excitement, and creativity. I was excited to build upwards. I wanted to use all the materials but was focused on my creation. I felt like a kid again, playing with blocks and different materials that were in front of me.
—Interest Forum Workshop Participant #1
At NAEYC's 2016 Annual Conference, facilitators of three interest forums presented a collaborative session on science, play, and spirituality. The facilitators represented the Early Childhood Science Interest Forum; the Play, Policy, & Practice Interest Forum; and the Young Child and Spirituality Interest Forum. The overarching goals of the session were to bring together three distinct perspectives on best practice and to investigate the many ways deep engagement promotes learning and development.
Planning the session
Each of the three interest forums brought materials that support their work with educators and children. The three sets of materials were available for use in the opening free exploration activity. The science forum brought mealworms and earthworms along with water drop materials, and ramps and pathways.  Their perspective focused on inquiry, arguing from evidence, and making meaning of the living, nonliving, and human-manufactured world. 
The play forum brought recycled materials and Dr. Drew's Discovery Blocks. Their perspective was that play provides the context in which deep meaning-making occurs while also adding a sense of pleasure, fun, and a desire to return to the activity. 
Lastly, the spirituality forum brought natural materials such as pinecones, seashells, sticks, and feathers. Their perspective was that spirituality is nurtured in moments of wonderment, requiring nature, play, and exploration.
Playing and reflecting throughout the session
The session was organized into two distinct sections. For the first section, participants joined tables and explored the materials, which were chosen to ignite participants' curiosity and imaginations. This section modeled how to use a play-based inquiry approach with natural materials and other open-ended resources (including living organisms) to promote meaning-making, data collection, and using evidence to support understanding.
In the second section, participants engaged in more focused investigations supported by the facilitators. Each participant engaged in two distinctly different roles during this inquiry process. Half of the participants "played" with the materials, including the living organisms, while the other half observed. Then the participants reversed roles. Participants shared their perspectives on the overall experience through large-group discussion and small-group reflective journaling.
Through immersion in the play experience with natural and open-ended materials, participants understood how deeply and profoundly children engage in science content and skills. For example, participants at the ramps and pathways table created elaborate systems for moving marbles along a series of ramps and into buckets. Participants at the water exploration table investigated how drops of water moved on different surfaces, attracted one another, and made different splatter patterns depending on how they were dropped.
Participants were also aware of their emotional states and spiritual feelings while engaged in the science play and understood more deeply how these types of experiences enrich their classrooms, as illustrated in the following participants' comments.
I am calm and relaxed while exploring these materials. I am concentrating. I am noticing the light reflecting off the shiny gold caps and onto the blocks and the table. I am noticing shapes, textures, and symmetry. I wonder: What can I do? How can I balance?   
—Interest Forum Workshop Participant # 2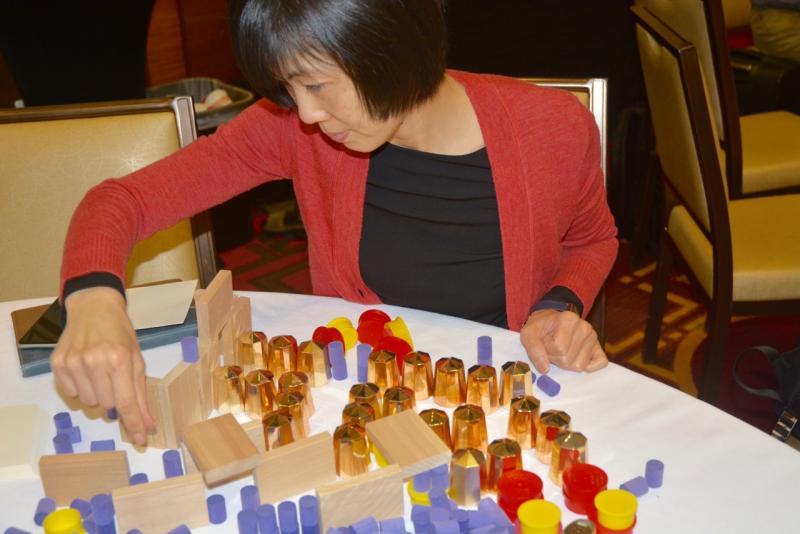 When I sat at the water table, I found a fun game: water drop chasing. Let each child drop water on the wax-resistant paper. Let the big drop chase the small ones, exercising major muscles.
—Interest Forum Workshop Participant #3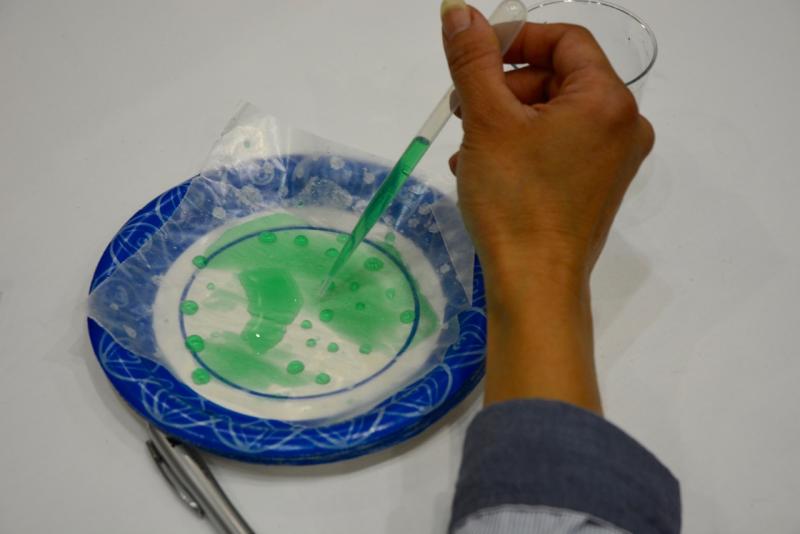 I began working with the blocks and somehow I thought of a strand of DNA and designed my structure along that line of thought. But as I worked, I added more elements and the structure became one of design. I realized that science and art are interconnected. And there is something peaceful about symmetry, which can be found everywhere in nature.
—Interest Forum Workshop Participant #4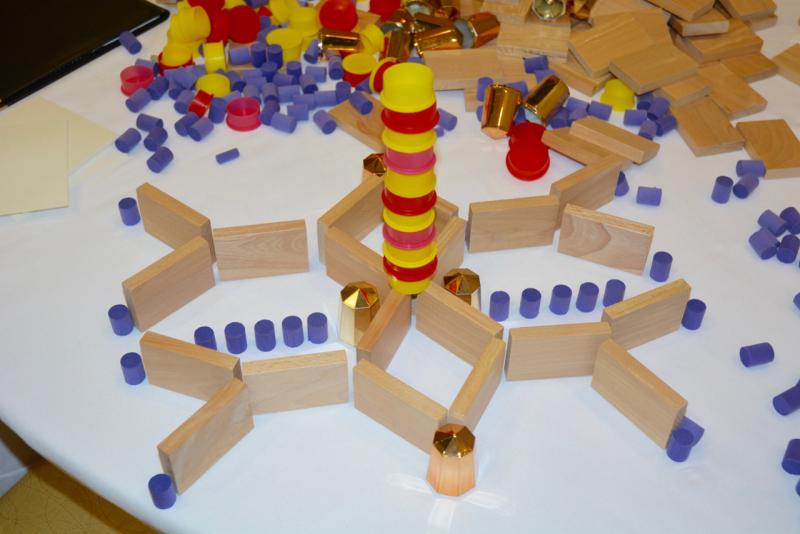 Exploration and collaboration
Whether you're a child or an adult, the creativity inspired by play offers rich opportunities for developing a lifelong love of learning. Participants made connections between their play and deep feelings of wellbeing and spiritual development. Positive sensory play experiences support social and emotional health, and also lead to real scientific inquiry, such as explorations of the properties of matter.
This collaborative effort was groundbreaking in our community of interest forums. By collaborating, we learned to share and work together with people who may have views that differ from our own. The ultimate goal was to reach a point of common understanding and valuing differences. This effort enabled us to learn from one another and to think more deeply and inclusively about the relationships between play, science, and spirituality. 
Now, collaborating in person is just the beginning. NAEYC recently launched Hello, a new online collaboration tool. Hello has completely transformed interest forums and has created a fresh, modern platform where we can continue to have these valuable conversations. Learn more about how you can jump into the conversation on Hello: www.naeyc.org/blogs/its-coming-hello
Marcia L. Nell
Marcia L. Nell, PhD, is an assistant professor at Millersville University in Millersville, Pennsylvania, where she teaches graduate and undergraduate early childhood education courses and supervises student teachers.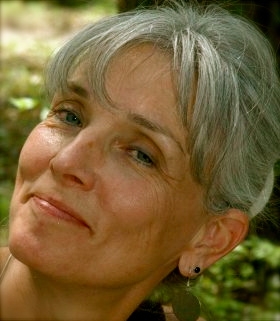 Walter F. Drew
Walter F. Drew, EdD, was born and raised in New York City. He earned a bachelor of arts in education from the University of Florida and a doctorate in elementary education from the University of Southern Mississippi. He is active in the NAEYC Play, Policy, and Practice Interest Forum. He is also the creator of Dr. Drew's Discovery Blocks.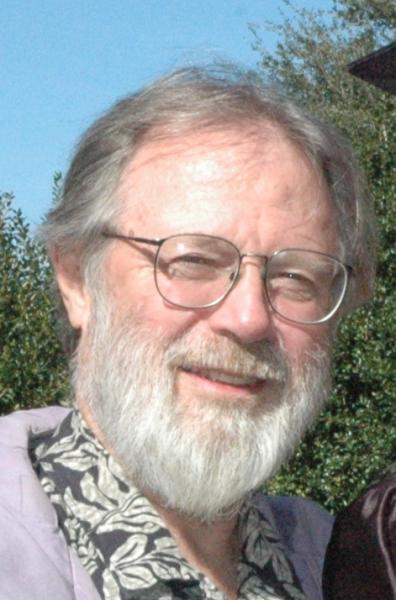 Cindy Hoisington
Cindy Hoisington is an EC science educator and Project Director at the Education Development Center where she designs and develops STEM professional learning, curriculum, and resources for educators and families aimed at enriching the quality of children's early science and language experiences with a focus on multilingual learners.
Peggy Ashbrook
Peggy Ashbrook is an early childhood science educator and writer working in diverse programs with both children and adults. She is also a founder of NAEYC's Early Childhood Science Interest Forum. scienceissimple@yahoo.com
Deb Schein
Deb Schein is a facilitator of the Young Children's Spirituality Interest Forum