Early Childhood Educators, Together We've Got Your Back!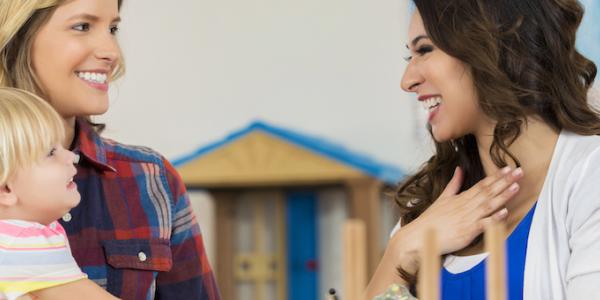 Lucy Recio Gwen Simmons
Dear Early Childhood Educator,
We hope you've been the recipient of many notes and hugs during this Teacher Appreciation Week! Though our way might not be as sweet (or sticky!), we've been busy this week and this spring showing our appreciation for you by fighting for what you need: support, respect, resources, and compensation, in Washington, DC and across the country.
Here are just a few of the many ways we at NAEYC and in the Affiliate network are working for you and with you out in the world, while you work for the children and families in your communities:   
1. We're talking about early childhood education and educators with policymakers. 357 members from across 41 states and D.C. visited 276 Congressional offices at the 2019 NAEYC Public Policy Forum to advocate for greater investments in ECE!
2. We're testifying about legislation. In states like Texas, Rhode Island, and Wisconsin, Affiliate leaders and members are speaking out about opportunities to expand access, affordability, and quality.
3. We're bringing people together. In states like Arizona and Delaware, Affiliates convened policy forums and advocacy days so members could stand together on behalf of children, families, and educators.
4. We're taking a stand for our profession. During Week of the Young Child, dozens of Affiliates used the new proclamations toolkit to get more than 87 proclamations signed across 23 states and Puerto Rico. Check out these Governors and Mayors going beyond "Thanks and Recognition" when elevating early childhood educators in their #woyc19 celebrations!
5. We're building a movement on social media. From Georgia to Maryland to Pennsylvania and more, Affiliates, members, and partners have used videos and stories to tell members of Congress to #FundChildCare so that #ECEwins.
6. We're planting seeds. Idaho AEYC is increasing the availability of high-quality pre-K across the state by providing 15 communities with grants to help them develop community preschools.
7. We're elevating educators. New York AEYC hosted statewide focus groups for educators to share their voice and expertise on Power to the Profession.
NAEYC joined educators from communities of color and our partners at New America and Education Trust to explore diversity in the early care and education workforce.
8. We're collaborating with our partners. North Carolina AEYC joined with state advocates to ask legislators to Think Babies™ during their Strolling Thunder: A Think Babies™ NC Advocacy Day.
Colorado AEYC joined advocates from across the state to encourage Colorado legislators to invest in high-quality early childhood education.
9. We're supporting new leaders. Ohio AEYC and Southwest Ohio AEYC, as part of the Equitable Access Coalition that includes Ohio CCRRA and Groundwork Ohio, held regional advocacy workshops to help build up advocates for quality early childhood education.
Maine AEYC welcomed 15 early childhood professionals into the 2019 ECE Policy Leadership Program to help them learn advocacy best practices and strategies.
---
We want you to know, this week and every week, that we see you, we value you and we have your back. We hope you'll join us, as a member, as an advocate, and in your community.   
Thank you for all that you do and happy #TeacherAppreciationWeek!
Love,
The Policy & Affiliate Teams and Partners at NAEYC
Lucy Recio
Lucy Recio is Senior Analyst, Public Policy & Advocacy at NAEYC.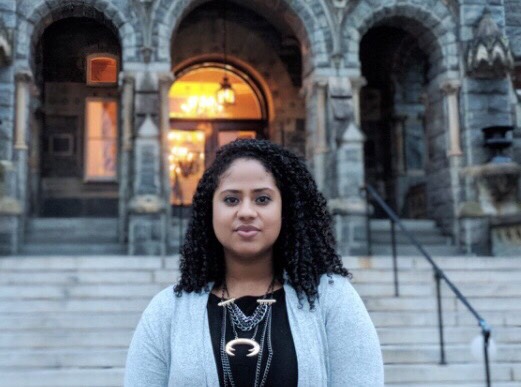 Gwen Simmons
Gwen Simmons is NAEYC's Senior Director of Affiliate Relations.