Now Read This! Books That Encourage Making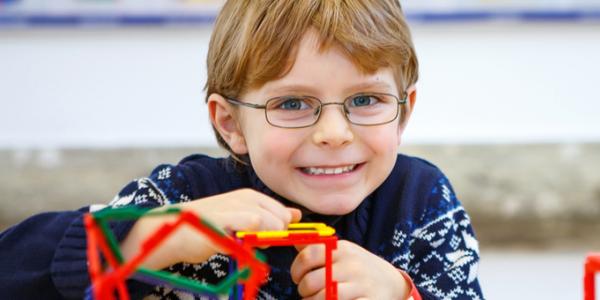 You are here
Let these books inspire you to approach materials in new ways and learn how to use new tools and processes. The stories bring to life the materials, processes, and mindsets that reflect the goals of making as learning. 
These suggestions were provided by Molly Dickerson, who is the learning resource coordinator at Children's Museum of Pittsburgh. For more information visit http://makeshoppgh.com/.
I Had a Favorite Dress

Boni Ashburn. Illus. by Julia Denos. 2011. Abrams.

This first-person story describes the evolution of a young girl's favorite dress as she outgrows it and transforms it with the help of her mama. Using tools like scissors, sewing needles, and a sewing machine, they explore the alteration process together, repurposing the material into progressively smaller creations. 
Try this:

Throughout the story, promote inquiry by asking children what they think the dress will turn into next. Recycle old clothes by cutting them apart and reusing the fabric to sew pillows, pockets, or puppets, or modify the clothing so it can be worn in a new way. Use practice sewing boards (made of wood or cardboard with prepunched holes) or flexible foam sheets (e.g., thin shipping foam) with plastic needles and yarn to introduce the processes of weaving, sewing, and attachment.
Going Places

Peter H. Reynolds and Paul A. Reynolds. Illus. by Peter H. Reynolds. 2014. Simon & Schuster.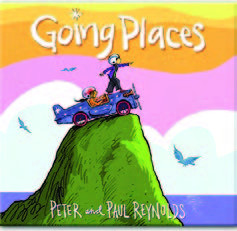 Rafael and his friends receive identical go-cart kits in class. Rafael excitedly follows the directions to build his craft. Meanwhile, his friend Maya decides to make her own directions and create something unique to enter into the class go-cart race.
Try this:

Give each child a small motor and a AA battery pack with wire tips prestripped. Then offer them a collection of recycled materials—for example, washed plastic containers, paper towel tubes, cardboard—along with scissors, tape, and glue. The goal is to create a recycled sculpture that will vibrate and move with the help of the motor (which can be connected to the batteries with tape or hot glue). Each child can come up with a unique creation.
Rosie Revere, Engineer

Andrea Beaty. Illus. by David Roberts. 2013. Abrams.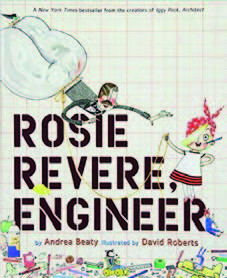 Rosie loves to save treasures from the trash—she uses her finds to craft practical gifts for her family. When she becomes discouraged by her shyness, embarrassment, and failure, her great-great-aunt Rose teaches her that failure is a kind of success.
Try this:

Demonstrate how to use a new tool (like scissors, a hot glue gun, or a sewing needle) or a new process (like sewing, woodworking, or creating recycled sculptures). Then have a show-and-tell in which children can talk about their successes and challenges in the new experience. Have children work in teams to engineer a structure that can support the weight of at least one child, using only newspaper.
---
Copyright @ 2015 by NAEYC. All rights reserved.