Message from TYC Editorial Team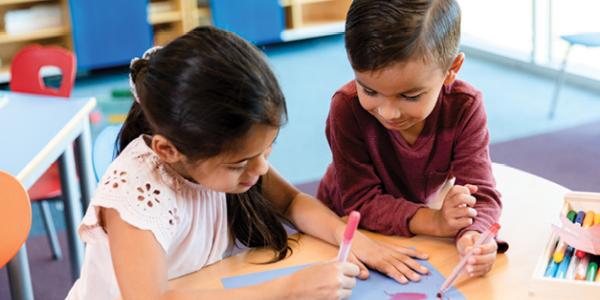 You are here
How confident do you feel integrating content learning into children's play? Have you ever felt pressured to replace play with direct instruction in math, literacy, and science?
Preschool educators often wonder how play and academic content can come together in developmentally appropriate ways. As described in the developmentally appropriate practice (DAP) position statement and fourth edition book, NAEYC encourages educators to engage in "both/and" thinking. Viewing playful learning as a spectrum means that there is room for both. Early childhood educators can tap into different types of play and playful learning to "build academic language, deepen conceptual development, and support reflective and intentional approaches to learning—all of which add up to effective strategies for long-term success."
This issue of Teaching Young Children offers articles and features filled with recommended strategies, activities, and materials to connect play and content learning throughout the preschool day.
You'll read about playful, integrated learning in two different settings in " 'How Do You Spell Butterfly?' Connecting Play to Content Learning" and "A Wormery Spurs an Inquiry: Worms Throughout the Curriculum." Delve into STEAM areas in "Learning Together: Collaborative, Play-Based STEAM Practices in the COVID Era" and "Snack Math: Ideas You Can Taste!"
Also, don't miss a Now Read This about using sentence stems to support children's language during read alouds. And consider "In Our Voices: Creating Community Responsive Listening Centers" in your own setting. Along with fostering playful content learning, reflect on "Creating Anti-Racist Early Childhood Spaces" as it relates to your setting's curriculum, teaching, and learning environment.
Reflection Questions for This Issue

What questions or pressures do you face about play and academic learning in your setting? How might the strategies and activities described in this issue help you address those questions or pressures?
In what ways is your setting already connected to the local community? What new or additional steps might you take to gather and use community responsive materials, such as in a listening center?
How do you advance equity in your preschool classroom? What is one concrete step you can take to ensure your space is safe and welcoming for each and every child?
In the Next Issue

Published four times a year, each issue of Teaching Young Children offers practical articles for preschool educators on a variety of early education topics. The Fall issue will offer tips and strategies for Assessment: An Essential Part of Preschool Teaching. Winter's issue will explore The Arts in Preschool: Playful and Engaging Integration.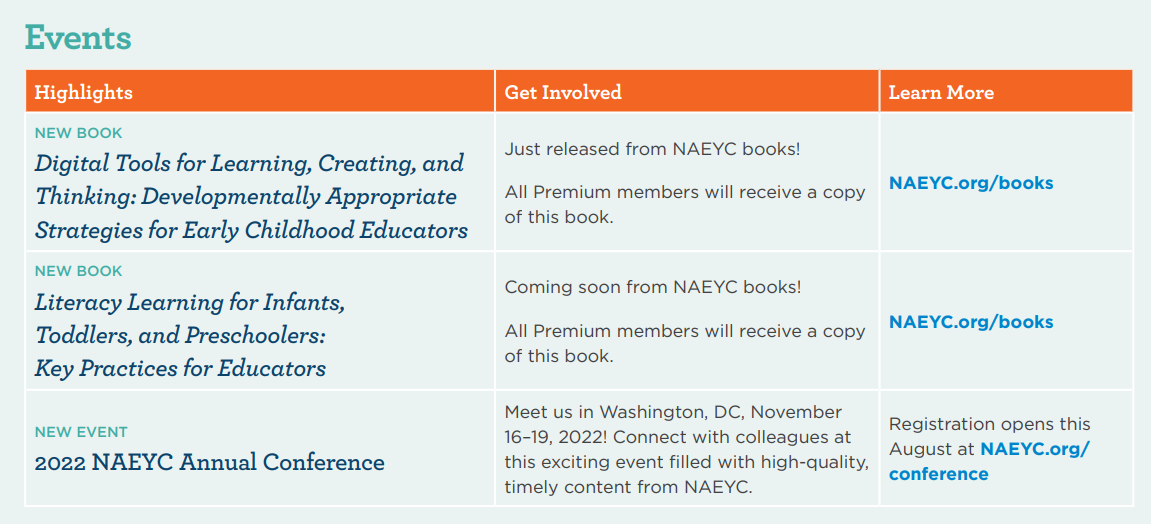 ---
Copyright © 2022 by the National Association for the Education of Young Children. See permissions and reprints online at NAEYC.org/resources/permissions.