NAEYC Member Spotlight: Melissa Fine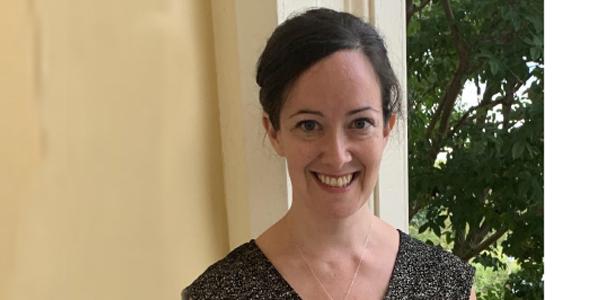 You are here
Melissa Fine

Prekindergarten Teacher
New York

To Melissa Fine, early childhood education is about children exploring and being engaged in playful learning experiences that build their academic, social, and emotional skills and knowledge. As a prekindergarten teacher, she understands that it's her job to teach with children, not at them: "They need to feel like they're part of the conversation."
Melissa hasn't always been involved in early childhood education. After graduating college (where she studied journalism), she started working as an apprentice at Imagination Stage, a children's theater in Bethesda, Maryland. It was while working with children with special needs at the theater that Melissa discovered her passion for early childhood education.
Prior to her first teaching job, Melissa worked for a nonprofit organization, the Special Needs Activity Center for Kids and Adults (SNACK), in Manhattan, an activity-based program for children and young adults with special needs. Melissa was able to incorporate her love of theater by creating literature-based activities: "I created a curriculum for a drama program and adapted several stories as short plays that children performed for families, including The Little Engine That Could and The Three Little Pigs."
After her apprenticeship at Imagination Stage and her time at SNACK, Melissa decided to get a master's degree in counseling and then another degree in early childhood education: "I wanted to use my experience in theater and music in my counseling sessions."
Each center has its own life to it. I just find that part of my job so exciting.
Melissa's first teaching job was in the South Bronx, where she was able to use theater and music to explore with the children new concepts that many of them had never experienced, including oral storytelling, movement, and singing. Another example was a visit to the Swedish Cottage Marionette Theatre in Central Park. As they walked through the park, one child was so awed by her surroundings that she asked Melissa if she was in a dream.
Melissa currently works as a prekindergarten teacher in Manhattan, where she has learned the value of teaching with children: paying attention to what they find interesting and forming centers, lessons, and activities around those topics. For example, after some of the children in her classroom expressed curiosity around how pizza is made, Melissa took the entire class to visit a pizza restaurant. After their visit, Melissa incorporated pizza making into the dramatic play center.
As Melissa notes, "Each center has its own life to it. I just find that part of my job so exciting."
Having also worked in a kindergarten classroom before moving to prekindergarten, Melissa is familiar with the way many teachers of older children tend to standardize the content and structure of their lesson plans, and she is very grateful to have the freedom to create her centers the way she does. She can guide the children in the direction best suited for where they are in their learning without having to fit them into a preconceived mold. The value of a flexible, engaging, child-centered approach to prekindergarten is not lost on Melissa, and she hopes others will see the value in it as well: "This is a very beautiful time for children to enjoy being 3 and 4 years old, to enjoy exploring and asking questions. They need to feel like they're part of the conversation, or they're not going to feel comfortable expressing themselves and their ideas."
---
Share your Story Answer a few questions to tell us about your work with young children and what NAEYC membership means to you.
Nominate a Member Share why an NAEYC member you know should be recognized for his or her work with young children.