Focus on Ethics: "Don't Let My Son Dress Up as a Girl!"—The Response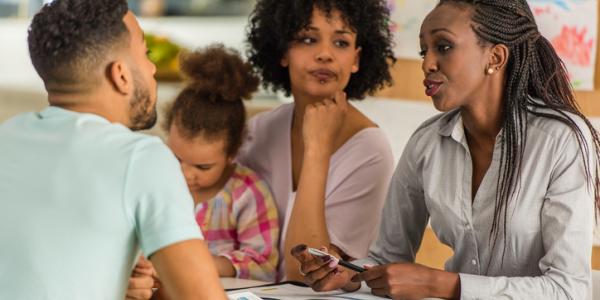 You are here
Stephanie Feeney Nancy K. Freeman
The Situation—"Don't Let My Son Dress Up as a Girl!"
Four-year-old Victor enjoys playing dress up in the dramatic play area. He is a quiet and reserved child who usually follows other children's lead. But when engaging in dramatic play, Victor's leadership shines as he collaboratively creates scenarios with his classmates. He is particularly adept at playing characters such as firemen, princesses, bumblebees, and moms. One day, Mr. Jackson, Victor's father, who rarely comes to the center, arrives to pick up Victor and sees that he is in a pink princess costume. He curtly tells Marge, Victor's teacher, that he does not want her to allow Victor to play in the dress-up area in the future. He then orders Victor to change, and they quickly leave.
Marge is taken aback by Mr. Jackson's behavior.
The center is devoted to fostering relationships with all of its families, and Marge has recently made great strides in attracting Victor's family to potlucks and school workdays. The staff collectively believe that in addition to building children's imaginations, dramatic play enhances their social and communication skills and is an integral part of the learning process that gives children opportunities to develop abstract thinking, literacy, math, and social studies skills.
What should Marge, the ethical teacher, do?
The March 2017 Focus on Ethics column in Young Children featured an issue shared with us by Rosa Romero, a student in the master's program in early childhood education at the University of Hawaii at Mānoa. It involves a father who insists that his 4-year-old son not be permitted to dress up in female clothing (see "The Situation—'Don't Let My Son Dress Up as a Girl!'"). This case revolves around a conflict between a family member's request and an activity that appears to be valuable for a child.
We are grateful for the input that we received about this case. The issue and the analysis rely heavily on Rosa Romero's careful work, and we thank Rosa for her significant contributions to this column. Thanks to Vandana Dev, a preschool teacher and an adjunct instructor at Mission College, Santa Clara, and at San Jose City College, for her analysis; other groups who worked on this case include participants in a Directors Leadership Academy training sponsored by Smart Start of Mecklenburg County, North Carolina; participants in a training of trainers session at the Oregon AEYC Conference; and students in the ED 200 class on professionalism, at Portland Community College, in Oregon.
The process for responding to this issue

We will follow the process described in Teaching the NAEYC Code of Ethical Conduct: A Resource Guide to systematically apply the NAEYC Code of Ethical Conduct.
Identify the problem and determine whether it involves ethics
​​When you encounter a situation that appears to have a moral dimension, the first thing to do is to determine whether it involves ethics by asking yourself if the terms right and wrong or fair and unfair apply. This situation involves ethics because Marge must decide the right course of action when she is confronted by Victor's angry father.
 

Determine whether it is an ethical responsibility or an ethical dilemma
Ethical responsibilities require early childhood educators to follow the Code's clear mandates. Dilemmas, on the other hand, require them to make a choice between two or more defensible resolutions, each of which could be supported by relying on the Code. Marge is facing an ethical dilemma because she can justify agreeing to the father's demand and also justify refusing to honor it.
 

State the dilemma
Marge must balance the benefits for Victor of his taking part in pretend play with the right of his father to make decisions about Victor's upbringing. Victor enjoys pretend play with his classmates, and he might find it distressing if Marge were to single him out by excluding him from the dress-up center to honor his father's demand.
 

Identify the conflicting responsibilities 
Marge must consider what her training and experience have taught her is best for Victor while honoring her responsibilities to his family. She also has responsibilities to Victor's classmates, who benefit from his good ideas and leadership during dress-up play, and to her director and colleagues, who feel strongly about the benefits of pretend play.
 

Brainstorm possible resolutions
Marge could:
-Honor Mr. Jackson's wishes and forbid Victor to play in the dress-up area altogether.
-Discourage Victor's play in "girly" costumes and redirect him to other costumes or other play areas.
-Continue to let Victor choose what and how he plays, and work with his father to help Mr. Jackson appreciate the benefits of dress-up pretend play.
-Ignore the situation and allow Victor to play in the dramatic play area, assuming that it is unlikely that his father will see Victor in a princess costume again.
 

Consider ethical finesse
Many of the educators who worked on this dilemma saw the potential for using ethical finesse to address this situation—that is, to find a way to meet the needs of everyone involved without having to make a difficult decision. A number of respondents focused on how Marge could try to change Victor's father's views about his son's play by meeting with him to share her professional knowledge about child development and the benefits of pretend play. Further, Marge could invite him to spend time in the classroom to see for himself that Victor enjoys a variety of activities, not just dress-up. She could also use the school's monthly newsletter to highlight the importance of dramatic play.

Other suggestions for finessing this issue focused on changes Marge could make to the dress-up center, including offering more gender-neutral choices and involving families by asking them to suggest dress-up themes and share different costumes and props. We were interested to hear one workshop participant explain that to avoid Marge's situation, her program stocks the dress-up area with scarves and pieces of colorful fabric to inspire non-gender-specific play.
 

Look for guidance in the NAEYC Code
Respondents found that the Code's core values, ideals, and principles offered guidance that applied to this situation. They noted, in particular, educators' responsibilities to children and the importance of nurturing positive relationships with families.
Core values

The following three core values are particularly applicable to this situation:
Base our work on knowledge of how children develop and learn
Appreciate and support the bond between the child and family
Respect diversity in children, families, and colleagues

Ideals and principles

Respondents identified a number of items in the Code—specifically in the sections addressing our responsibilities to children and families—that could guide their thinking. They include these ideals:
I-1.2—To base program practices upon current knowledge and research in the field of early childhood education, child development, and related disciplines, as well as on particular knowledge of each child.
I-1.3—To recognize and respect the unique qualities, abilities, and potential of each child.
I-1.5—To create and maintain safe and healthy settings that foster children's social, emotional, cognitive, and physical development and that respect their dignity and their contributions.
I-2.2—To develop relationships of mutual trust and create partnerships with the families we serve.
I-2.5–To respect the dignity and preferences of each family and to make an effort to learn about its structure, culture, language, customs, and beliefs. . . .
I-2.6—To acknowledge families' childrearing values and their right to make decisions for their children.
I-2.8—To help family members enhance their understanding of their children . . . and support the continuing development of their skills as parents.
And respondents noted that that the following principles were involved:
P-1.1—Above all, we shall not harm children. We shall not participate in practices that are emotionally damaging, physically harmful, disrespectful, degrading, dangerous, exploitative, or intimidating to children. . . .
P-1.2—We shall care for and educate children in positive emotional and social environments that are cognitively stimulating and that support each child's culture, language, ethnicity, and family structure.
P-2.2—We shall inform families of program philosophy, policies, curriculum, assessment system, and personnel qualifications, and explain why we teach as we do—which should be in accordance with our ethical responsibilities to children.
P-2.4—We shall ensure that the family is involved in significant decisions affecting their child.
P-2.5—We shall make every effort to communicate effectively with all families in a language that they understand. We shall use community resources for translation and interpretation when we do not have sufficient resources in our own programs.
1. Identify the most ethically defensible course of action

Many who worked on this case decided that the best alternative would be to use ethical finesse to help the father understand the value of dramatic play and to help him recognize that preschool play choices are unlikely to be an indication of adult sexual orientation. They also discussed ways to use finesse to modify the environment to eliminate gender-specific dress-up options.
Some concluded that if attempts to finesse the situation were not successful, Marge would be justified in deciding that restricting Victor's activities in the dramatic play area would cause harm both to him and to his classmates and, therefore, in refusing to honor Mr. Jackson's direction. That decision would be guided by Principle 1.1—"Above all, we shall not harm children. . . .
If finesse is not effective, Marge should involve her director—and perhaps the other teachers in the center—in helping her make a decision. If they decide not to honor Victor's father's wishes, it would be essential that she meet with the father—perhaps with both of the parents—to discuss her decision to continue to allow Victor to play dress-up in the dramatic play area. Marge would need to be prepared to accept negative reactions to this decision.
We agree with respondents who believed that the best alternative in this situation would be to encourage the family to accept Victor's dramatic play choices and/or to make changes to the classroom environment. It is important to remember, however, that when efforts to finesse issues like this are not successful, ethical early childhood educators must be prepared to make well-reasoned decisions that can be justified by relying on the NAEYC Code.
Reflecting on the case

This issue, which has been frequently reported to us, involves strong opinions about boys' play that can be culturally determined. In fact, the situation described by Rosa Romero involved a Hispanic family whose first language was Spanish. She described how Marge worked through an interpreter to be certain she was clearly communicating with his family about this sensitive issue. This is a good reminder that many childrearing values are strongly rooted in families' cultural beliefs. Sensitive teachers must carefully balance their responsibilities to children and families, a task that can be particularly challenging when working in cross-cultural settings. The Code reinforces the field's commitment to supporting the strong ties between children and their families, to respecting diversity, and to listening to and learning from families to support their children's learning and development.
Stephanie Feeney
Stephanie Feeney, PhD, is professor emerita of education at the University of Hawaii at Manoa. She is coauthor of NAEYC's "Code of Ethical Conduct" and NAEYC's books about professional ethics. She participated in the development of supplements to the code for adult educators and program administrators and has written extensively about ethics in early care and education. She is the author of numerous articles and books, including Professionalism in Early Childhood Education: Doing Our best for Young Children and coauthor of Who Am I in the Lives of Children?  feeney@hawaii.edu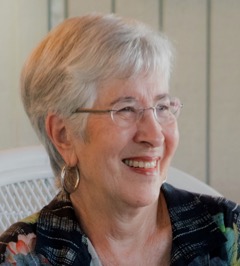 Nancy K. Freeman
Nancy K. Freeman, PhD, is professor emerita of education at the University of South Carolina in Columbia, where she was a member of the early childhood faculty. She has served as president of NAECTE and was a member of its board for many years. Nancy has written extensively on professional ethics since the 1990s, and has been involved in the Code's revisions and in the development of its Supplements for Program Administrators and Adult Educators.  nkfusc@gmail.com