Member Spotlight: Michelle Zamora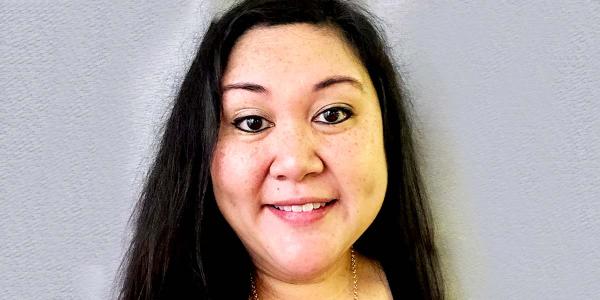 You are here
Our goal at NAEYC is to ensure that our content, such as our position statements, the community on HELLO, and the articles and features in Young Children and Teaching Young Children, is accessible and helpful for our members and the field. We are grateful when we hear from members about how these resources have supported them, like Michelle Zamora in her role as director of a NAEYC-accredited program. I am particularly inspired by Michelle's efforts in supporting higher education students who are beginning their journeys in early childhood education, as well as how she exemplifies the resilience that is a hallmark of our field. Thank you, Michelle, for your dedication to your students and your families and for sharing your story with the NAEYC community!
—Michelle Kang
Michelle Zamora

Director of San Diego State University's Children's Center, San Diego, California
For over 24 years, Michelle Zamora's career in early childhood education has spanned the continuum. Currently, she is the director of the NAEYC-accredited Children's Center at San Diego State University, but in her words, "I'm proud to say that I have had the opportunity to work in every position level at various early childhood settings, including a dishwasher in a program. I have served in the capacity as a student teacher, lead teacher, trainer, and administrator. I feel like those opportunities have prepared me for the role and leadership I provide today." This knowledge and experience have seen her through each step—and each challenge—in her professional life.
While she has always found joy in her interactions with children and families, she has also discovered inspiration and purpose in contributing to the preparation of future early childhood educators. "As a director of a campus-based program, I am at the forefront of working with higher education students who are just starting their journey into early childhood education," Michelle says. "I love hearing their stories and sharing my own as they learn where their heart is in this profession." For example, Michelle discusses career paths with students in the final year of their program and delights in connecting with them about the next steps in their professional journeys.
Whether in support of children and families or teacher candidates, these efforts do not come without challenges. The past two years working through COVID-related difficulties were particularly tough, but Michelle never wavered in her commitment to the profession and supporting others as they established their place within the field. She recounts the closure of her program from March through August 2020 and then its opening to serve essential families in need of care. "The pandemic really highlighted just how important early childhood education is and how essential our staff and administrators are." The driving force for her and her colleagues was an unflappable belief in the fact that children deserve quality education and care. "We looked past our fear, the hard work and new procedures, and our own personal struggles to advocate for what we all knew was at the heart of our work—high-quality education for each and every child." This has validated her love for early childhood education.
Working with teacher candidates and being a lifelong explorer herself have kept Michelle open to learning new things, especially in the face of the unknown these past two years. In particular, she turns to NAEYC resources such as the "Professional Standards and Competencies for Early Childhood Educators" and the "Code of Ethical Conduct" position statements, along with discussions on the HELLO forum and in Teaching Young Children. These resources guide her own practice and introduce new ideas to pre- and in-service teachers.
"Early childhood education, and child care in particular, involves many routines. For example, there are many rules and regulations that programs have to follow in the quest for quality," Michelle says. "NAEYC takes learning experiences and concepts that are often routine and makes them engaging, assuring high-quality content for our children and families." Part of Michelle's practice is self-evaluation and self-reflection—constantly asking if she and her program of teachers and teacher candidates could be doing even better. As she notes, "NAEYC has influenced me to ask of myself and my programs, 'Are we doing okay, or could we be doing better?'"
SHARE YOUR STORY. Answer a few questions to tell us about your work with young children and what NAEYC membership means to you.
NOMINATE A MEMBER. Share why a NAEYC member you know should be recognized for their work with young children.